The Dava Way is recognised as one of Scotland's Great Trails and is unquestionably one of the country's finest long-distance walking and off-road cycling routes. It follows the old Highland Railway line for 24 miles (38 km) between the historic towns of Forres and Grantown-on-Spey.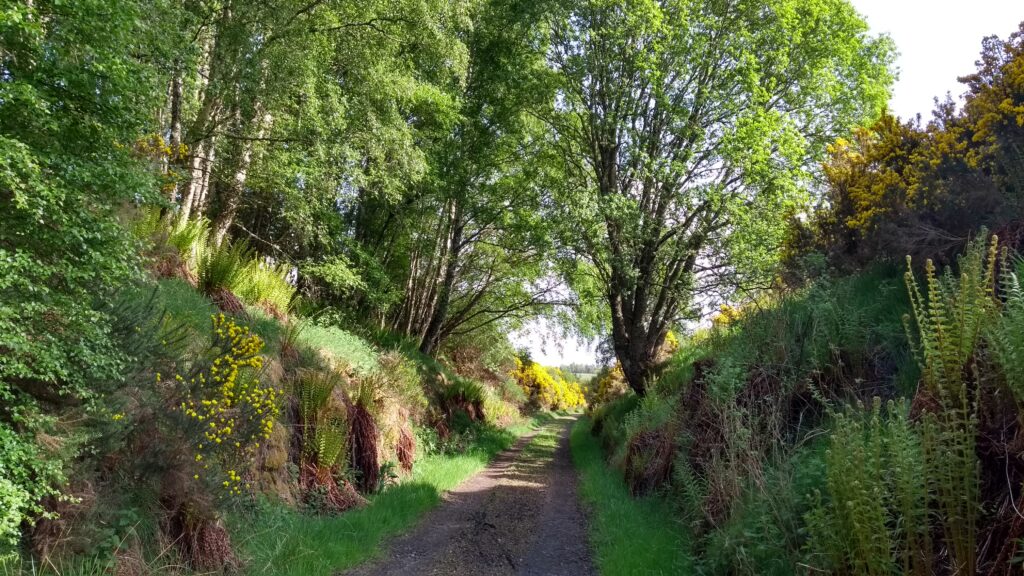 The Dava Way Association (DWA) was formed to build, manage and maintain the Dava Way and is staffed entirely by volunteers. It receives no formal support or funding from Public Funds, making it almost unique in terms of the Great Trails. The DWA has ongoing plans to further improve the Dava Way but these plans depend on funding, therefore if you enjoy your walk or ride, please consider donating money as it costs around £500/mile/year to maintain and improve the track.
The Dava Way is an unusually varied railway walk, winding its way from sea level on the Moray Firth through forests, then over the Dava Moor to the Dava summit at 1050 feet (320 metres) before descending into Strathspey. Passing through a wonderful mix of farmland, woodland and moorland, the Dava Way provides an important link between the Speyside Way in the south, from Grantown, and the Moray Firth Trail to the north, from Forres. This beautiful part of northeast Scotland has a huge amount to offer the visitor and is still relatively undiscovered by walkers and outdoor enthusiasts. On a clear day, walkers on the Dava moor will enjoy views over the Moray Firth as far north as Sutherland, while the skyline to the south is dominated by the Cromdale Hills and the Cairngorm Mountains.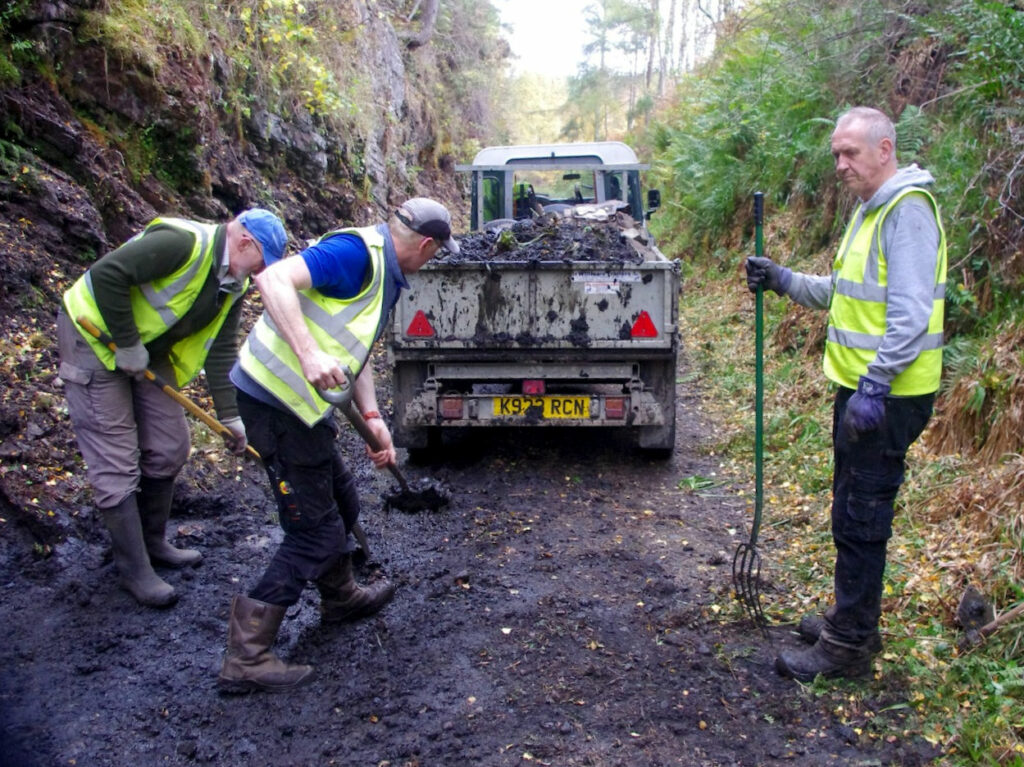 The Dava Way Association organises regular monthly work parties for most of the year, (weather permitting), to maintain and improve the Dava Way. Tools and transport are provided – all you will need to bring is your own refreshments. The parties usually head out on the 2nd Saturday of each month. Why not join us and help us keep the Dava Way as one of the best of 'Scotland's Great Trails'.
We would like the Dava Way route between Forres and Grantown-on-Spey to be a first-class walk and bike trail with a good firm surface along the entire route. Additional car parking facilities are needed for the many who want to explore a short section and improved access for those with limited mobility is planned. We have many ideas and plans – do you? Even if work parties aren't for you, join us and share your vision for the Dava Way of the future or just donate.