The Ghost Train Walk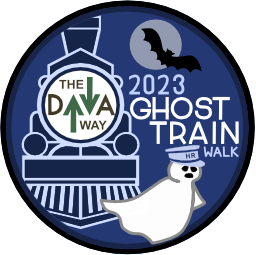 The excitement starts in Roysvale Park in Forres where walkers check in and before they climb aboard the coach for the scenic ride to Grantown-on-Spey in time to catch the "Ghost Train Special" leaving Grantown Square at 10pm on the Saturday nearest to mid summer. A successful event was run in 2023 and the next event will be on 21st to 22nd June 2025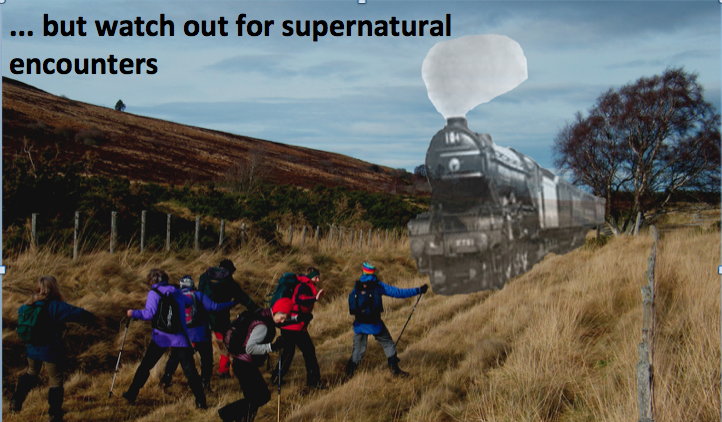 The Dava Way is built mainly on the trackbed of the old Highland Railway line. You will walk up and over the Dava Moor on a gentle climb to the Summit sign. Then you will enjoy the long descent to Forres over bridges and embankments, through deep cuttings and dense forest taking care, of course, to avoid the ghostly steam trains that some walkers say they have seen despite the fact that the last real trains ran in 1965!
At the old station at Dava, refreshments are provided for the walkers. Darkness will be falling as they cross the moor, pass the Half Way Hut and descend into the Bantrach Woods. Then across the spectacular viaduct over the Divie River and after a couple of miles, reach Dunphail Station. There the walkers will enjoy a breakfast roll and can take a breather.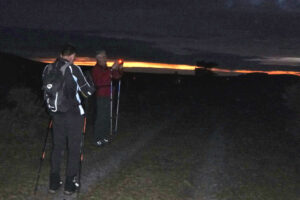 Walking over the moor at night in mid-summer is a magical experience as the light never really leaves the sky as the sun is only just below the horizon. Dawn will be breaking as you walk on through the forest and over the high Rafford embankment to reach the "terminus" at Dallas Dhu Distillery. From there, it is just a mile or so back to your own transport in Forres. Most of those who start out at Grantown do finish, but for those who can't, there is emergency transport to get you back to Forres. You will need suitable walking gear and should carry a mobile phone
The Ghost Train Walk is run by the Dava Way Association to raise funds which they need to maintain and improve the Dava Way. The Association does not receive any support from the Council or Government though it does seek funding from various sources for improvement projects. All maintenance along the 38kms of the Dava way is carried out by volunteers many of whom contribute cash as well as their time. For example, to improve around 100m of the rougher sections of the track or repair those bits which have been scoured by heavy rain takes a team of 5 or 6 volunteers around a day and costs over £300 (Materials and volunteer time). The worn steps at the Skurrypool Bridge were replaced with a new ramp 4 years ago at a cost of almost £10,000 and in 2022, fitting a solid floor to cover the metal lattice on AJs Bridge cost £2,000. Maintaining and improving the Dava Way is a never-ending task, much like painting the Forth Bridge and the Association needs your support, both financial and volunteer effort.
There is a Report of the 2023 Ghost Train Walk here with some excellent photographs taken for us by Andy Williams.