Dunphail Breathing Place
Dunphail Breathing Place is situated behind Edinkillie Community Hall. It was established in 2009 through the efforts of the Edinkillie Community and Dava Way Associations with the support of Logie Estate using funding from the Big Lottery fund Breathing Places programme. The aim of the Breathing Places programme is to create wildlife friendly green spaces that benefit communities.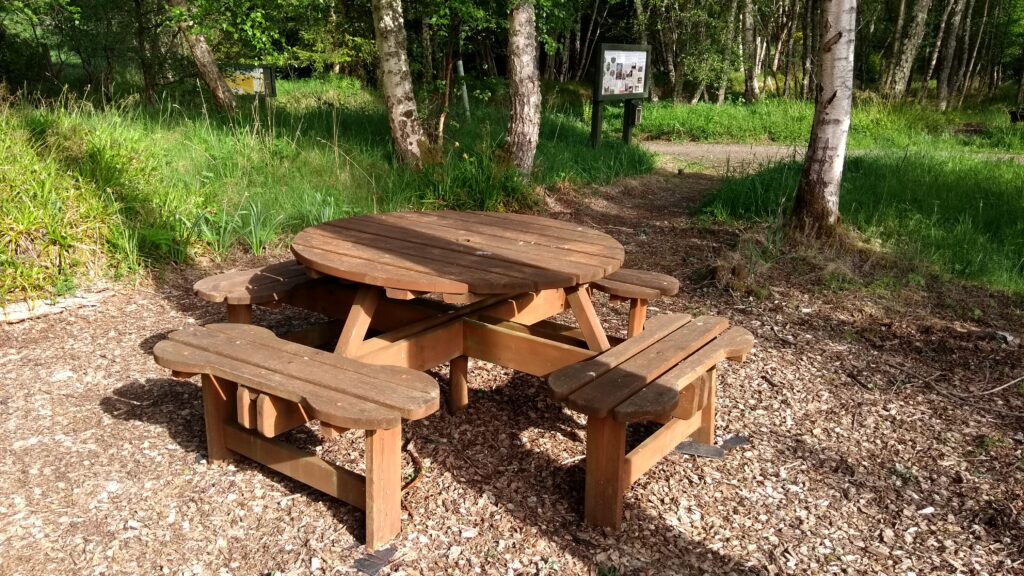 This Breathing Place serves as an access point for the Dava Way path and the neighbouring countryside including the semi mature birch woodland opposite. Within the Breathing Place site itself we have provided a simple path network and picnic facilities for visitors who wish to stop here awhile and enjoy the area. Extra trees, including fruit trees, have been planted along with hedgerow plants to improve the range of shelter and food for wildlife. There is also a pond that has been formed within a naturally wet area of the site. Once established it is hoped that this pond will also encourage an increased variety of species. There are two information boards, one outlining the planting and work done around the site and the other highlighting a little of the history of the sidings and the Highland Railway.
More recently in early 2022, the Dava Way Association planted over 200 trees in and around the Breathing Place as part of the Queen's Jubilee Green Canopy project.
We hope you enjoy your visit. .